Lanuza: First Surfing Trip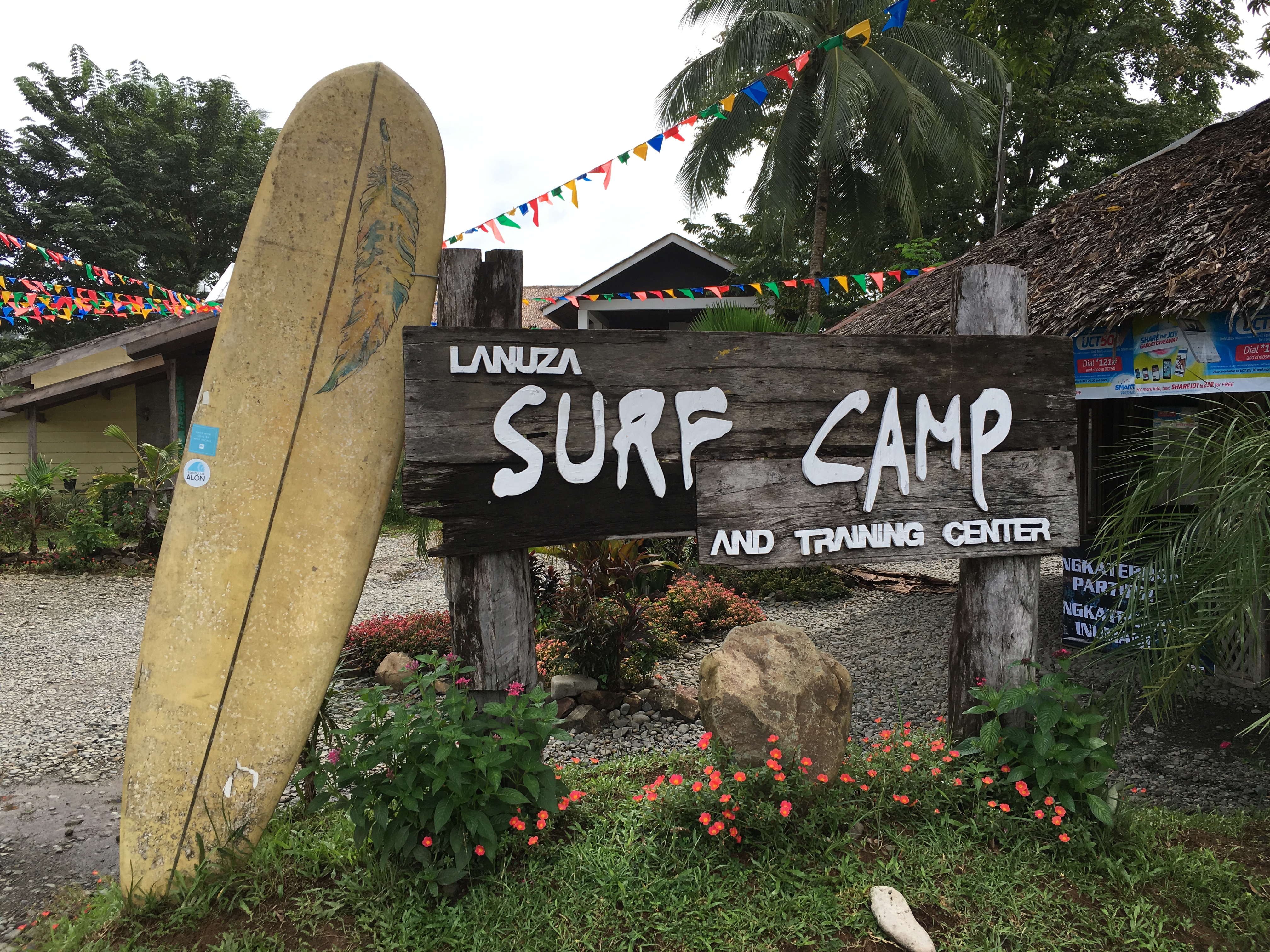 When I was a kid, I always thought that the ocean was dangerous and beautiful at the same time. Imagine those big waves rushing to the shore with strong wind blowing through the coconut trees. What a paradise! But for a child who grew up in a small town facing the pacific ocean, the sea was a tease to play and a warning to be safe. Having that love-hate relationship, I never truly appreciated what the ocean really offers.
Now that I'm adult, freedom to explore comes in. It also means that I have more time and opportunity to know this blue thing. The result? I'm fascinated and totally in love with it. I always knew that this little fear will not last long. As for the present, the ocean offers different experience every time I  explore new places.
And by exploring new places, I can't believe that I've been to a lot of places and not appreciating what my place have, until the day I decided to try surfing! My friends introduced me to this thing called aloha vibe. They made me realize what Lanuza, a sleepy town just an hour away from Tandag, where I grew up offers and it is surfing. Though Lanuza is not included in the top list of the Philippine surfing spots, a lot of surfers said that it is one of the few places in the Philippines that offers perfect waves. They describe it as perfect, and yeah, you read that right.
We went there during the Surfing Festival on November, the place was nice, the waves were good, it definitely means that we were in the right place and the right time. So how was my first surfing experience? I will tell you honestly. It was a humbling experience for me. Since I can't control the waves, and my upper body strength sucks. I was not able to enjoy it as what I imagined it to be. Maybe because I underestimated how demanding surfing is. Or maybe because I've done no search on how to prepare for my first ever surfing trip. But believe me when I say, I actually want to try it again. (And I did.)
Details:
How to Get to Lanuza:
From Tandag – at the Terminal in Tandag, take a jeep/van/bus going to Surigao. Get off at Lanuza (market).
From Surigao City – take a bus going to Tandag, vans can go straight to Lanuza.
From Butuan City – go to the bus terminal and take a bus going to Tandag. From Butuan airport, there is a van going to Lanuza.
Surfing Season: November – March
Board Rate:
500 with Instructor (2 hours)
250 without (whole day)
---
Have you ever tried surfing before? Where? How was it? I like to hear your thoughts about it. 
Also, follow me on Facebook and Instagram!
Related